About us


Although this is a 'stand alone' web site it is part of a range of services offered by The Christopher Hunt Practice (CHP).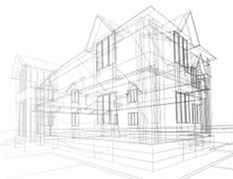 Christopher Hunt or CHP is an independent planning and Building Design consultancy specialising in Development Control (Planning Permission) and Enforcement. The practice started in 1980 while Christopher was working for the Planning Dept. of Wycombe District Council as a Housing Improvement Surveyor
Christopher is a fully qualified Architectural Technologist belonging to the Chartered Institute of Architectural Technologists.
CHP has been providing these property development potential reports for over 20 years as a 'pre-curser service' when tendering & speculating for architectural services for hi private clients. As it's popularity has grown the service has been reformatted and now taken to market in a different and unique way.
The 'property potential report' service through the network of independent estate agents allows us to provide the service to a wider general public for the niche element of the population purchasing a property and requiring to know its future development potential through extensions & alterations. Perhaps even full knock down & rebuild for one or maybe two dwellings on the site.
We provide a range of services to help our clients navigate the Planning and Building Control process to realise their development aspirations.
After reading our 'Property Potential Report' the prospective home owner may feel tempted to utilise our design services for the preparation of plans and specifications through to the council and onto the builder for tendering.
At CHP mostly everything is done by personal attention (site visits and meetings), by post, e-mail, fax and phone. We work fast, meet deadlines and guarantee that our advice is independent and given in good faith. We believe in long-term relationships with our clients and offer a very professional service with real help and comprehensive guidance.
We are competitively priced, we're friendly and give you a simple promise ~ that you'll get a friendly, honest, reliable and supportive service from the moment you get in touch.
If you would like to view a short promotional video from our professional body CIAT please click here.