Terms and Conditions for purchasing our Property Potential reports.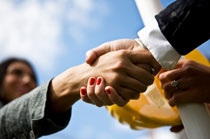 All our Property Potential Reports will be subject to the following terms and conditions. By purchasing any of our reports, the purchaser agrees to these terms. We have written them in plain English and kept them to a minimum so that you can in fact read and understand them - its also in normal size print.
1 - All the information within our reports are based upon unbiased advice and given in good faith. Our reports solely contain information on future building potential only and are not surveys, condition reports, history checks, legality checks or any other form of report.
2 - We have Assumed that the purchaser of our report is simply completing their due diligence checks with regard to a sites development potential only. Although we have tried to identify as many aspects of the properties potential (good and bad) we may not spot or describe everything available to you or the site in general. Therefore our report must NOT be solely relied upon in your decision making for purchasing or refusing the property. Our report MUST form part of a wider package of analysis that you have completed outside of CHP involvement. In other words seek alternative opinions as well.
3 - After reading our report, we are happy to respond to queries via email and telephone without further fees provided the question, query or request can be easily identified and answered by CHP within a quick time frame. Should the approach require a more in depth response taking some time then CHP reserves the right to request an additional fee as compensation for the time used. This will be agreed in advance. Any extra site meetings to discuss issues will be at extra cost to be agreed.