Our property potential report will cover & analyse the following areas of most properties:-


All our Property Potential Reports will be site specific to each property and will assess the various options you may have for extending or altering any particular site.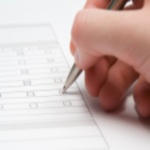 A methodical approach is adopted and the following areas of potential development will be analysed reported. Below is a schedule of headers that will be analysed to each property that can be applicable to most dwellings.
1 - Terms of reference.
2 - Property description.
3 - Summary of report with an indicative 'development potential indicator rating' will be stated.
4 - The merits and constraints of the property and the site in general will be analysed and evaluated with regard to Planning permission issues.
5 - Areas and siting of potential new space surrounding the existing property will be identified for easy to achieve development and locations that may become contentious. This will also include loft conversions or an extension or the properties roof for added floor space.
6 - Opinions and suggestions offered on what the current property may lack by means of space or amenities and how this may be addressed.
7 - Areas of development that could be exploitable under the sites permitted development allowances for schemes where formal Planning Consent is not required.
8 - Ancillary areas of potential development will be analysed such as garden buildings detached garages, landscaping and boundary treatments.
9 - Analysis of opportunities for greater forms of redevelopment such as knock down and rebuild with one or more new properties.
10 - General advice and guidance on tactical approaches (if required) and suggested sequencing of critical events for best possible chance through Planning.
11 - General advice and guidance on Building Regulation issues.
12 - General advice and guidance on construction costs and budgeting.
13 - Advice on professional fees and other possible consultants costs and application fees that may be required.
14 - Identification of site specific elements that may affect a potential scheme either through Planning permission or its implementation on site relating to construction costs.
15 - Advice and guidance on the Party Wall Act and if it may be relevant for extending the property in question.
Our aim to is to provide the prospective home purchaser with a comprehensive report that will analyse the properties potential for adding extra space so that you are better informed as to what could be completed to the property before you commit to an offer price or completion on its sale.
To order your free Property Potential Report click here..
Terms and conditions apply to all our reports that tries to strike a balance between offering you unbiased advice and opinions based on our residential development experience but tempered with a few caveats and conditions of use that seek to limit our exposure to excessive risk. To read these terms and conditions for purchasing one of our property potential reports please click here.