Welcome prospective house purchasers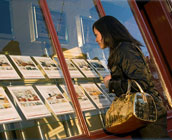 If you have come to this web site via a specific link or instruction from a set of sales details from an Estate Agent then we have already written your 'Property Potential Report' ready for you to purchase online now at only £149.00 - to order click here.
Once we have your electronic payment confirmed we shall send you the report via email as an attachment. (usually within 24 hours).
---
If you have found our service not via an estate agent or a sellers sales details then we have probably not completed our 'Property Potential Report' on the house you are considering to purchase.
However, we do offer our 'development reporting services' to individual home owners direct for a fixed fee plus travel distance charges.
Our fees are higher than if we had completed it through an estate agent as our report is only for yourself (we would not be able to re-sell it).
Our fees for a 'Property Potential Report' and to meet with you on site in order to listen to your specific requirements is £350.00 locally (within 10 miles) plus £30.00 for every 10 miles extra travel distance.
Our report would be tailored more towards your own ideas for the property with any extra options or development opportunities that we can identify ourselves during the visit.
If you think this service meets your needs then please do contact us via email or telephone to set up a mutually convenient date.